And what if we were to mix Jägermeister with Meukow cognac and citrus? What will the result be? A unique cocktail called The Huntress of course! Our mixologist Bastien Gardrat will reveal all his secrets to make this autumnal cocktail that feels like an Indian summer…
How about trying to do things differently when choosing your next Cognac? Why not picking it according to its geographic origin rather than for its aging (insert link to the June article) process? Indeed, it's the best way to explore the richness of Cognac terroirs!
What ingredients do I need?
3 dashes of Hibiscus Bitters
45 ml Meukow VS
25 ml Umeshu
30 ml blood orange juice
10 ml Jägermeister
Garnish with a dehydrated orange slice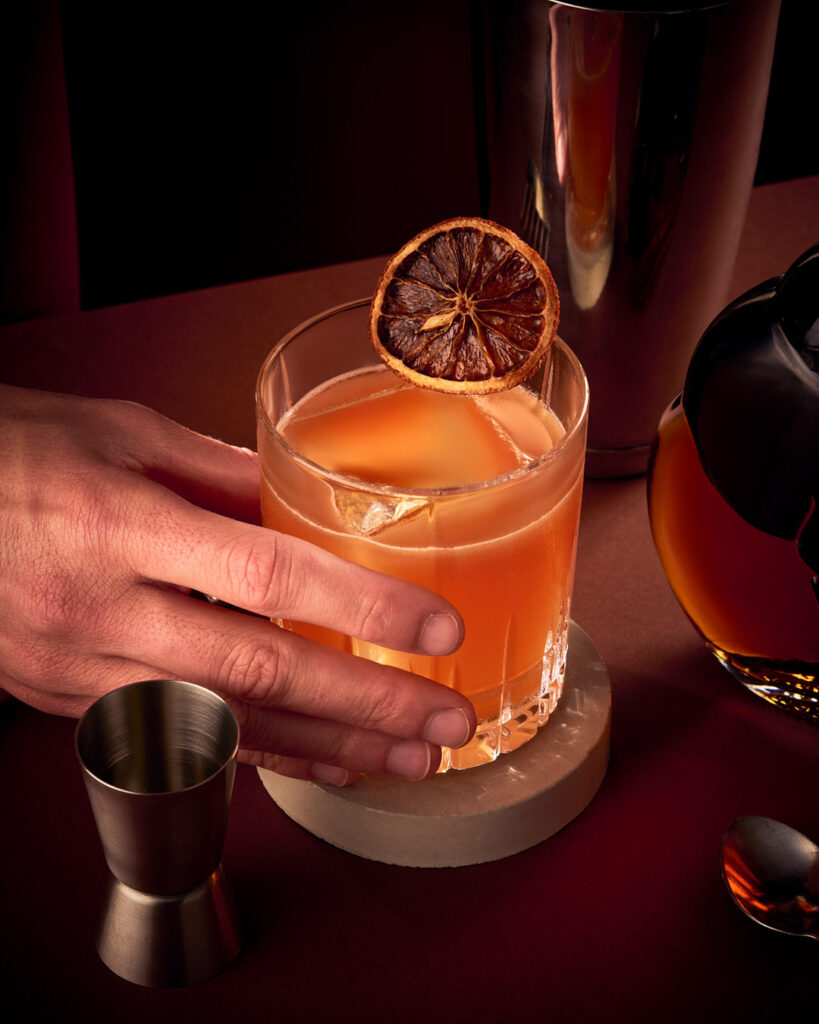 What is the inspiration behind the cocktail?
The Umeshu, a Japanese spirit made by steeping ume plums in liquor, was the main inspiration for this cocktail because of its autumnal reference with a taste that is both warm and fruity. The plum was perfect for this.
Building on this, the recipe was completed by the blood orange. It contributes to giving an autumnal feel while providing a taste that goes well with the Meukow VS. The final result is fresh but fruity and the Hibiscus Bitter reveals a little herbaceous touch. Jägermeister brings to the table all its sucrosity, texture and it highlights the herbaceous side to spice it all up.
Where does this cocktail come from?
The name "The Huntress" was inspired by the panther hunting (the iconic Meukow emblem), but it is also a reference to Jägermeister which was created in the first place to be consumed during Bavarian hunting trips.