Do you want to celebrate the unique alchemy between your partner and you for Valentine's Day? Follow the instructions to concoct our special Table for Two cocktail by yourself !
Our mixologist Bastien Gardrat is revealing all his secrets to make this delicious and creamy cocktail…
What ingredients do I need?
45ml St Limo dark rhum
20ml Meukow Espresso
Add 40ml of heavy cream
Grated dark chocolate for garnish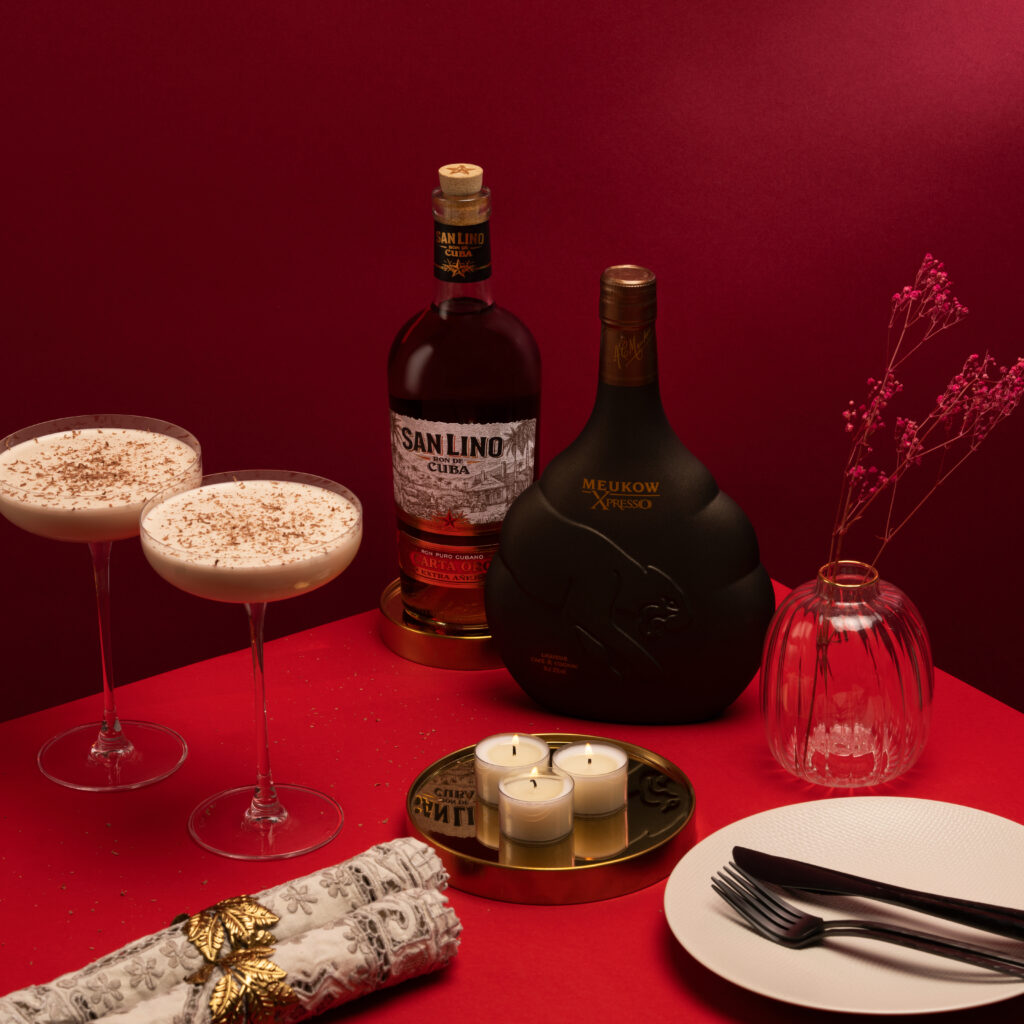 What is the inspiration behind the cocktail?
The seductive approach of this cocktail makes it the best symbol for Valentine's Day… And how?
By twisting the Alexander cocktail recipe,replace cognac with a dark rhum that will bring more structure and some tasty notes of vanilla, chocolate and caramel.
These notes will go very well with the Meukow Xpresso that will be used as a cream substitute for the black cocoa cream.
The heavy cream – one of the key ingredients from the Alexander cocktail – brings texture, smoothness and aesthetics.
Finally, the grated chocolate on top of it is a nod to chocolate and the romanticism of sharing it with a loved one. The taste goes very well with the cocktail as well, which is a big bonus!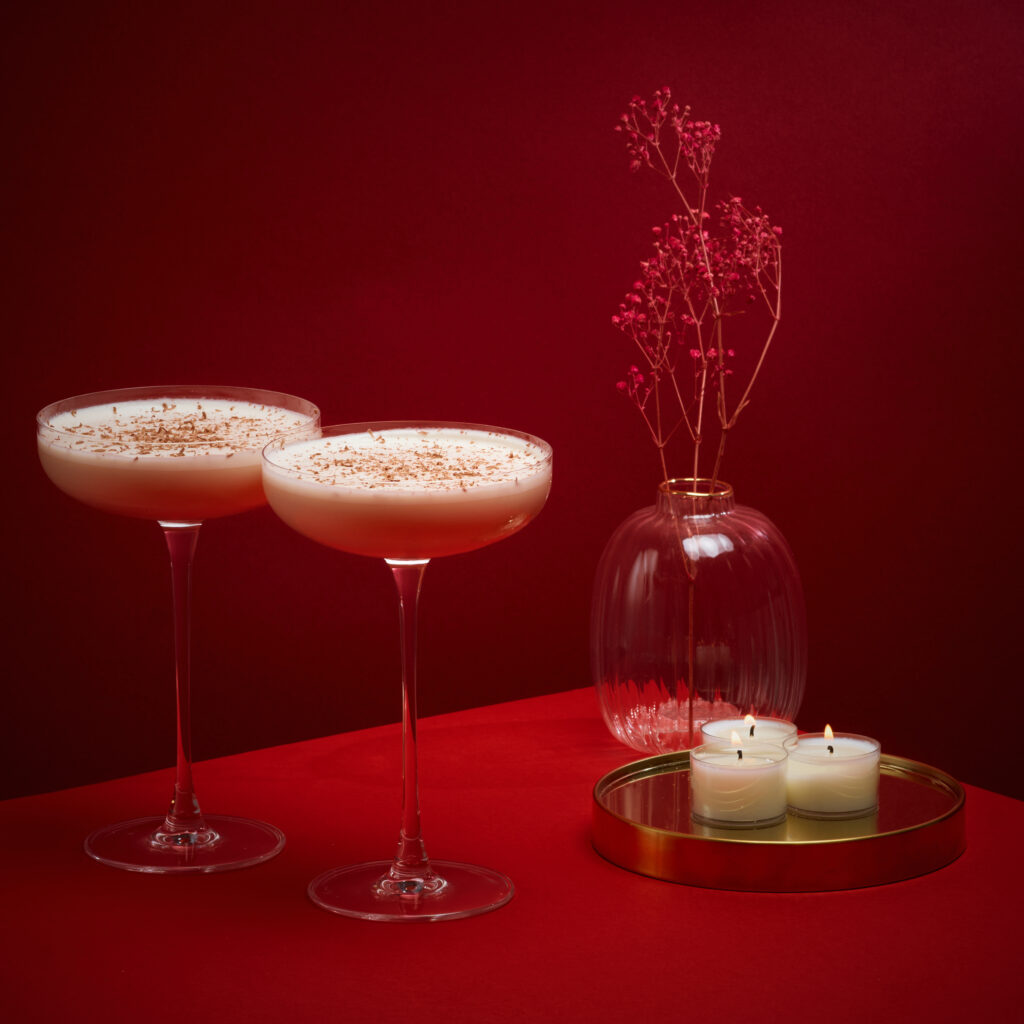 PHOTO CREDITS: Théo Schuman