During tours or tastings, you probably have heard about the famous double distillation process so specific to the Charente area. Let's discover this unique technique and its numerous benefits on our precious liquid…
"Finally, it is the ancient know-how from Charente that enables us, with all the stages from vinification to distillation, to extract the best of the grapes by giving birth to eaux-de-vie with a great diversity, representing each one of the crus", explained Anne Sarteaux, cellar master at Meukow.
Definition of Double Distillation
The double distillation was invented in the XVIIe century by the English and it was then spread to Charente. The distillation takes place in two "chauffes" thanks to an alembic called "charentais" generally made on red copper and with a very distinct shape with its boiler, swan neck and its coil. The white wine, harvested in the registered designations of origin, are introduced in the boiler to be brought to the boil. The alcohol vapours condense pour create the "brouillis", a cloudy liquid with an alcohol volume of 28 % to 32 % volume.The "brouillis" is then put back into the boiler for a second distillation, called "the bonne chauffe". For this second round, the boiler capacity can't exceed 30 hectolitres, as explained by the website Cognac Destination.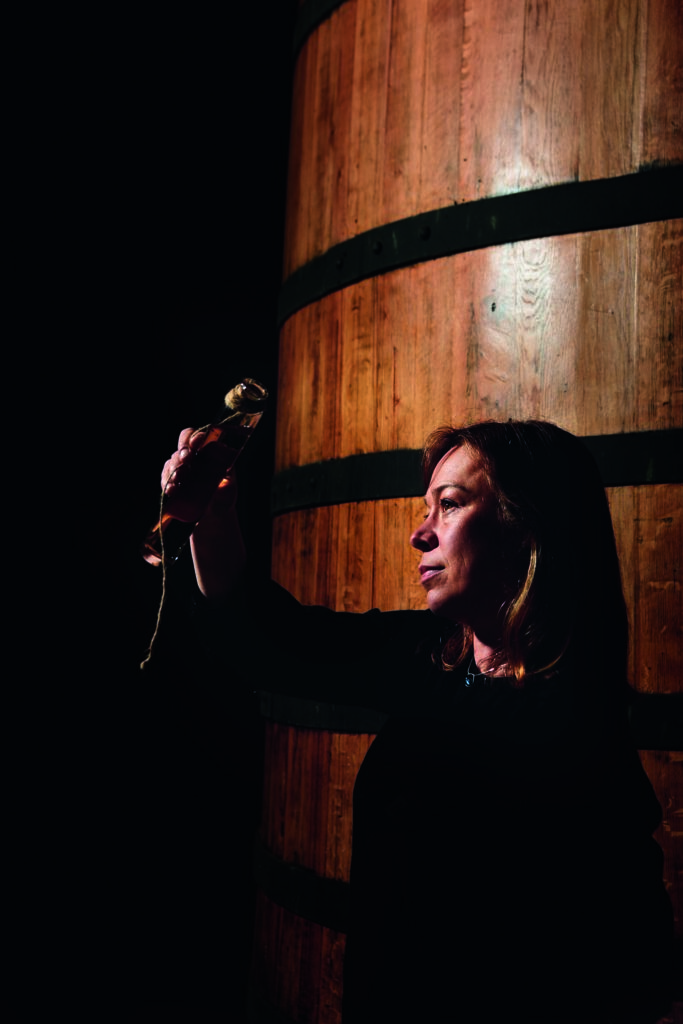 The Art of Distillation
This Charentaise double distillation, also called "à feu nu" (naked fire), lasts for 24 hours and requires an undivided attention and a lot of mastery from the distiller in order to give the cognac all its character. By law, the distillation must be finished on the 31st of March – at the latest – following the harvest.